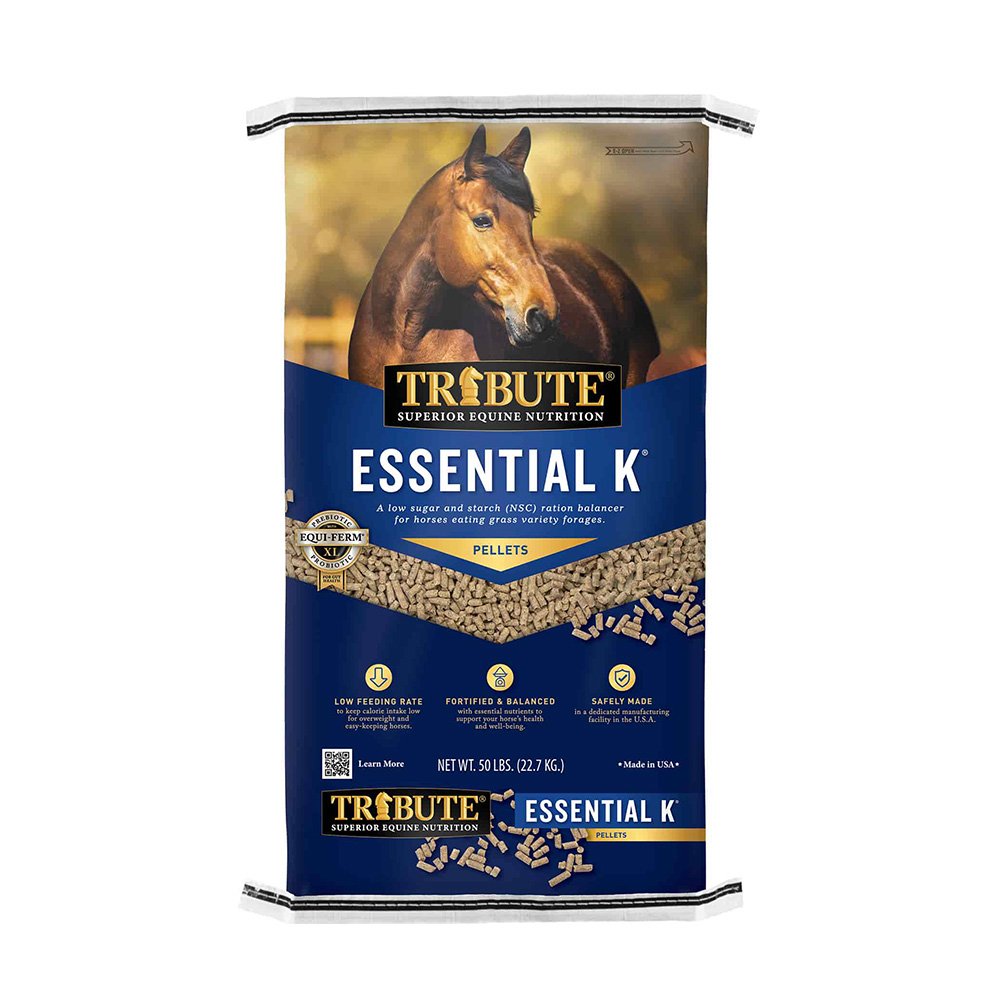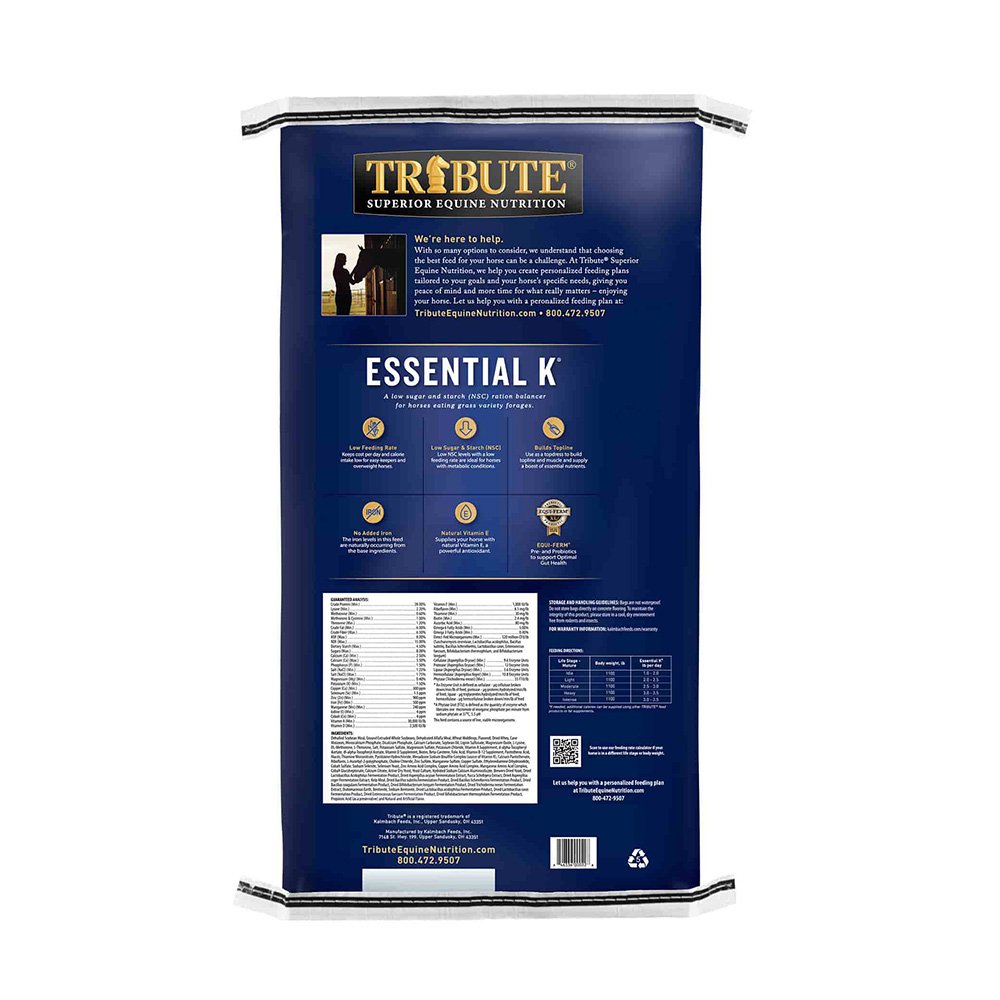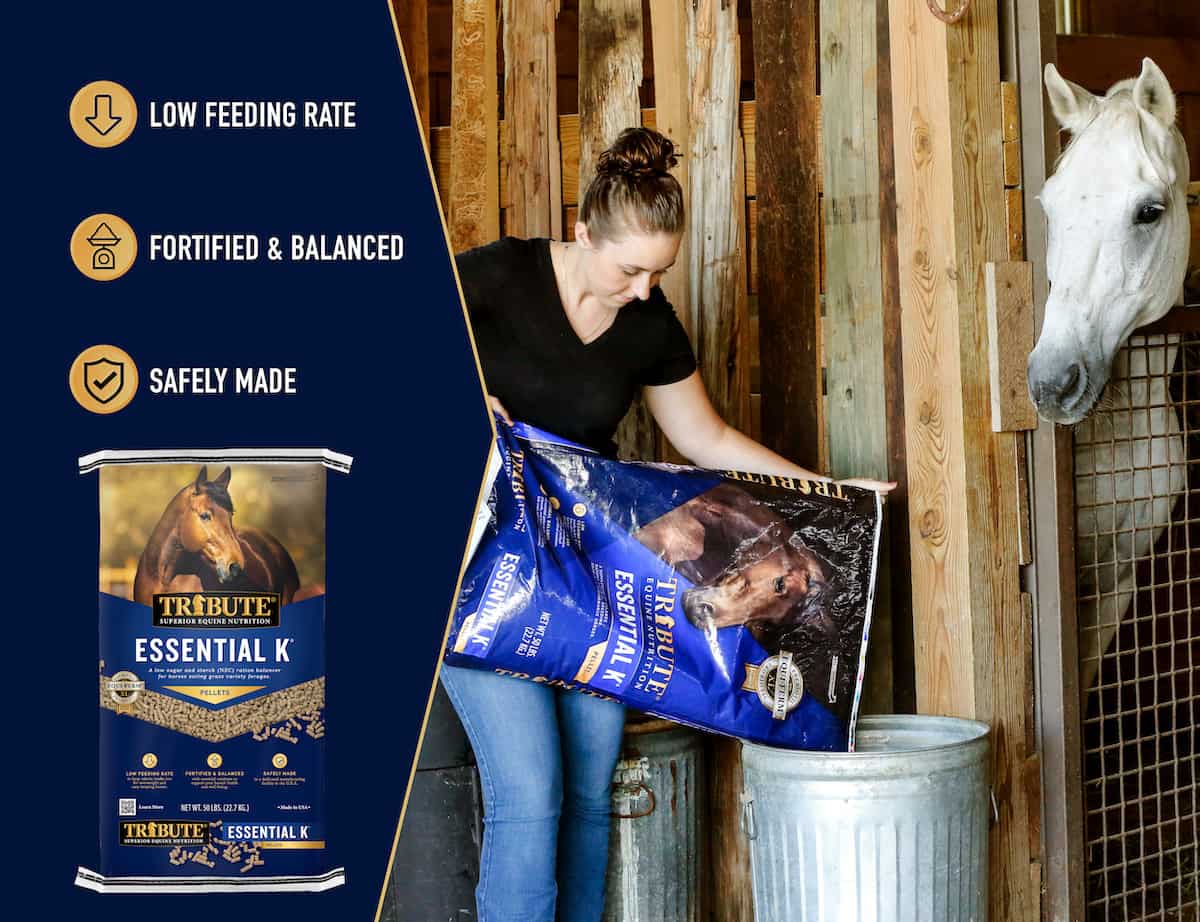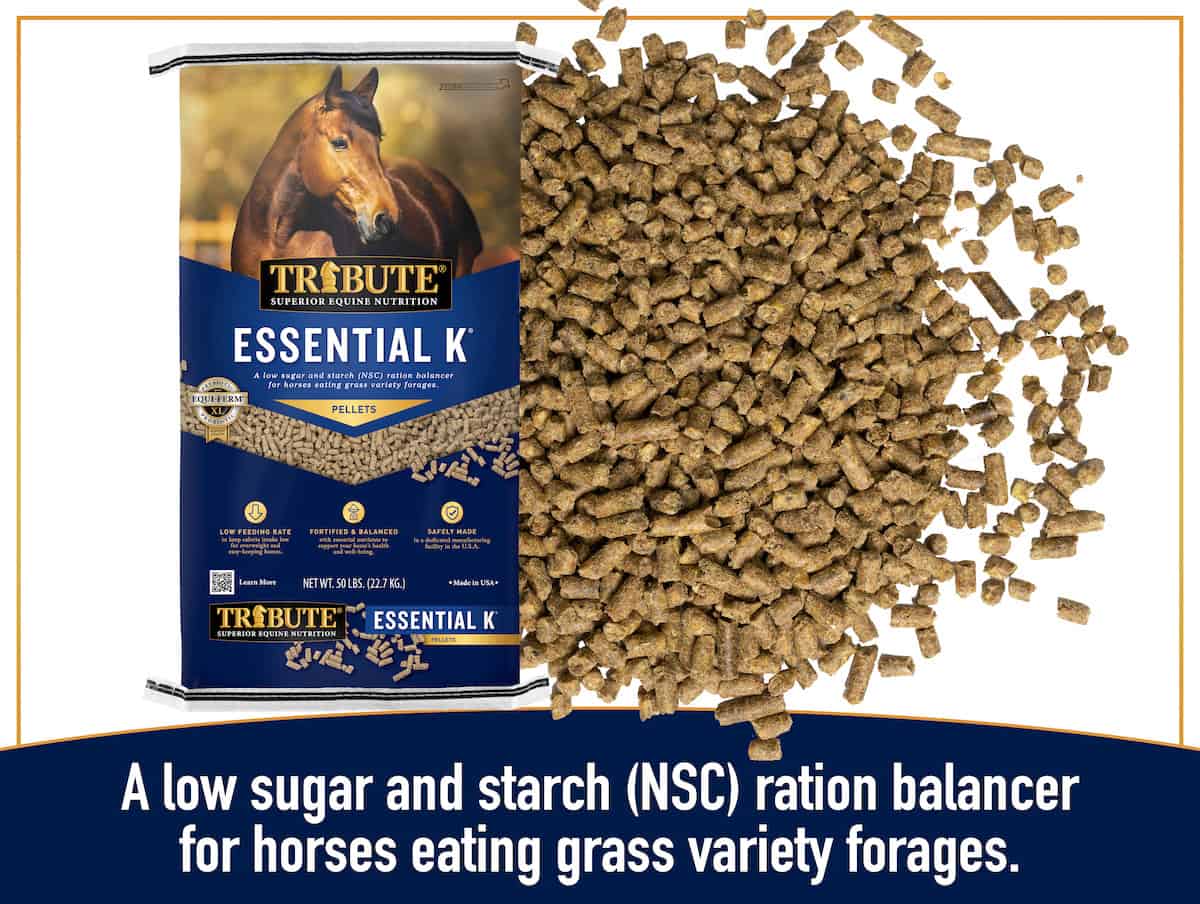 TRIBUTE ESSENTIAL K® 44 Lbs
Sale price
$43.25
Regular price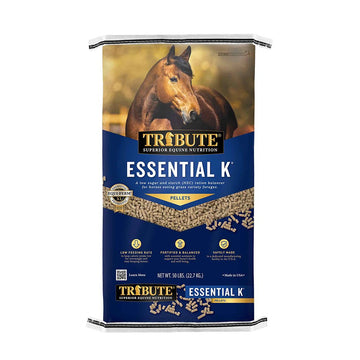 TRIBUTE ESSENTIAL K® 44 Lbs
Sale price
$43.25
Regular price
A low NSC ration balancer to be fed alone or used as a top dress with any other Tribute® product to provide essential vitamins, trace minerals, and amino acids. For horses consuming forage that is 50% or less legume.
Product Details
Low Feeding Rate. A dense nutrient concentration and low calorie pellet makes it a low cost method of supplying essential nutrients.
Low NSC. Beneficial for hyperactive or special needs horses, such as those with insulin resistance, laminitis, obesity, or tying-up.
Optimal balance of essential amino acids, organic minerals, fatty acids, and antioxidants to support dietary requirements and peak performance.
Available in 30 lb and 50 lb packages
feeding instructions
Use our Feeding Rate Calculator to determine the proper feeding rate for your horse based on life stage, work level and body weight.