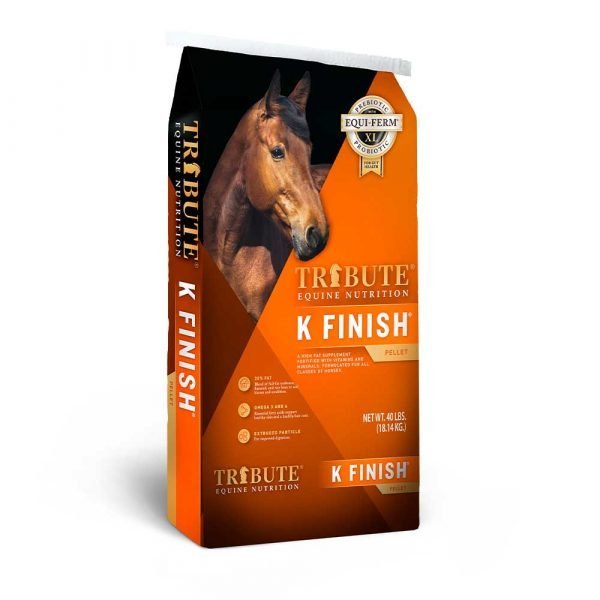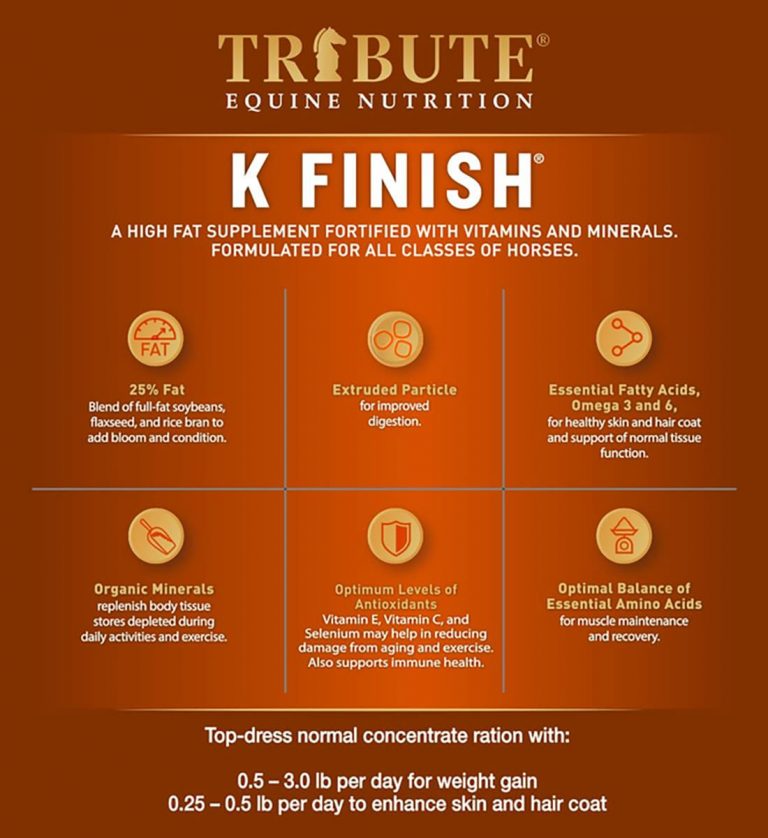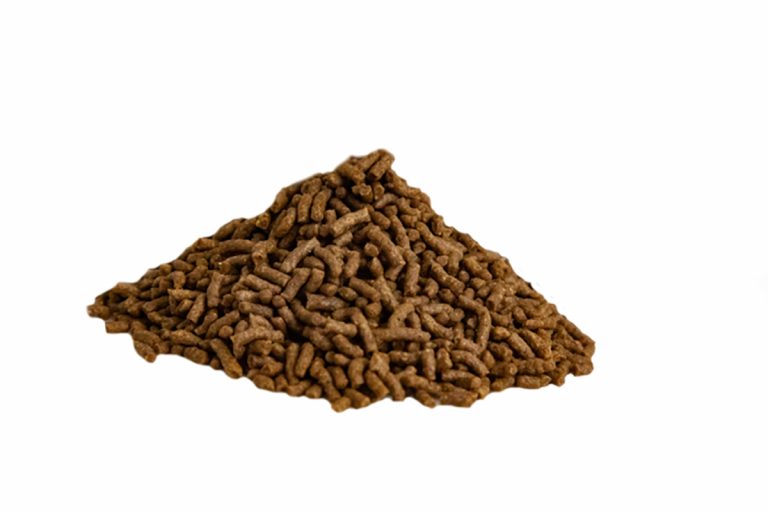 Sale price
$0.00
Regular price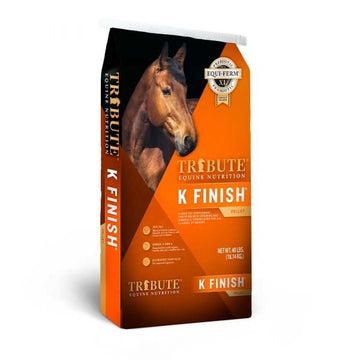 K Finish®
Sale price
$0.00
Regular price
A high fat supplement fortified with vitamins and minerals. Formulated for all classes of horses.
Product Details
25% fat blend of full-fat soybeans, flaxseed and rice bran to add bloom and condition.
Omega 3 and 6 fatty acids for healthy skin, healthy hair coats and support of normal tissue function.
Extruded pellet for improved digestion.
feeding instructions
Add 0.25 - 0.5 lb per day to your horse's feed to enhance hair coat & skin condition. Add 0.5 - 3.0 lb per day for weight gain.