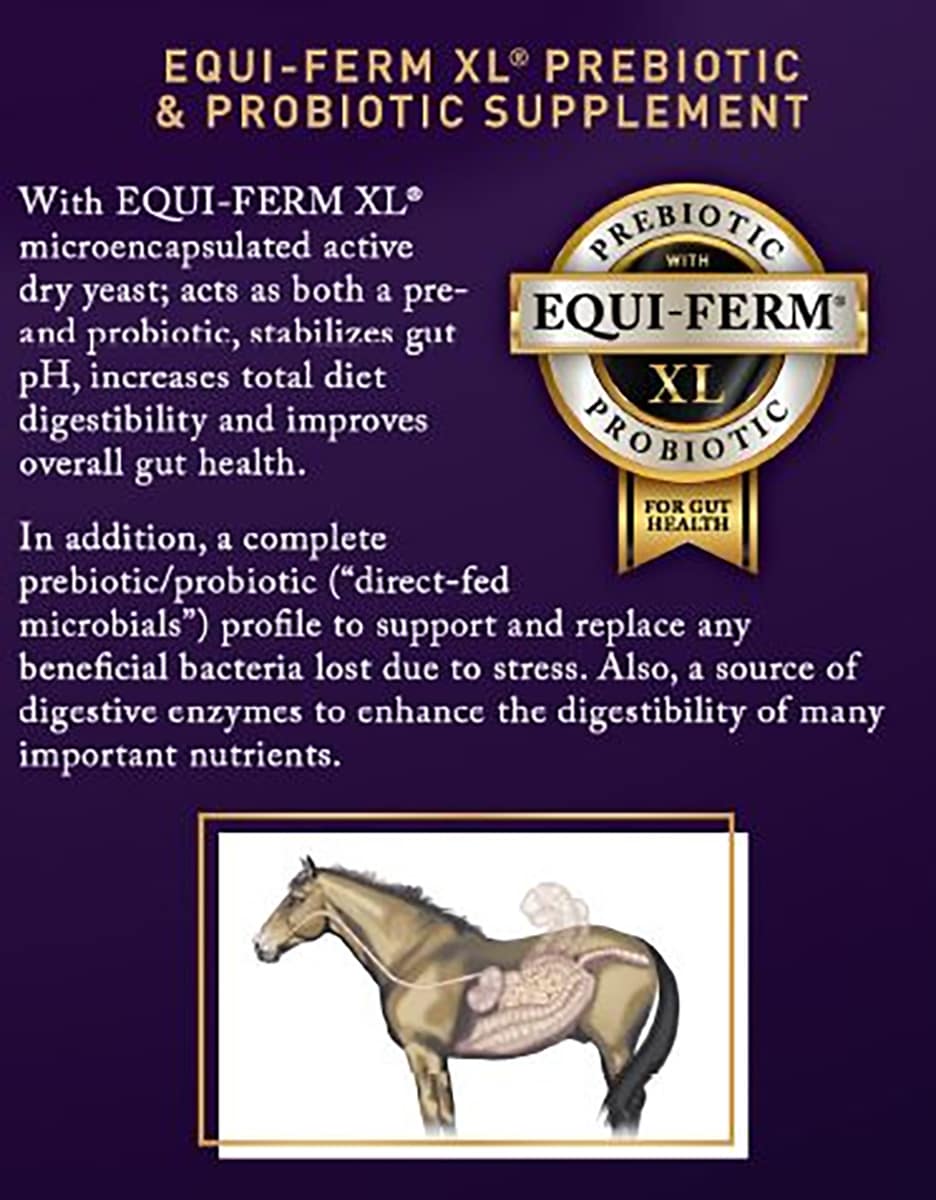 Sale price
$0.00
Regular price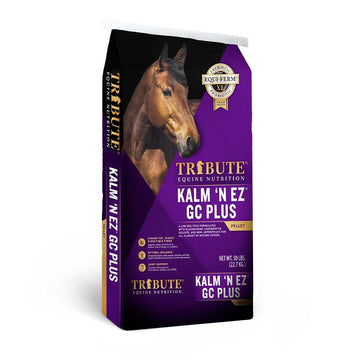 Kalm 'N EZ® GC Plus
Sale price
$0.00
Regular price
A low NSC pellet formulated for all classes of mature horses. Fortified with glucosamine, chondroitin sulfate, and organic sulfur (MSM).
Product Details
Formulated with glucosamine, chondroitin sulfate, and MSM to support joint health, range of motion, and respiratory health.
No corn, oats or molasses! Keeps sugar and starch levels low.
Higher fat and highly digestible fiber support calmer performances without loss of energy or condition.
Optimal balance of essential amino acids, organic minerals, fatty acids, and antioxidants to support dietary requirements and peak performance.
feeding instructions
Use our Feeding Rate Calculator to determine the proper feeding rate for your horse based on life stage, work level and body weight.
*Kalm 'N EZ® GC Plus may be used as a complete feed when hay is in short supply or unavailable. Feed up to 2% of your horse's body weight per day, but divide into at least 4 feedings. Do not feed more than 5 pounds of any horse feed per feeding.