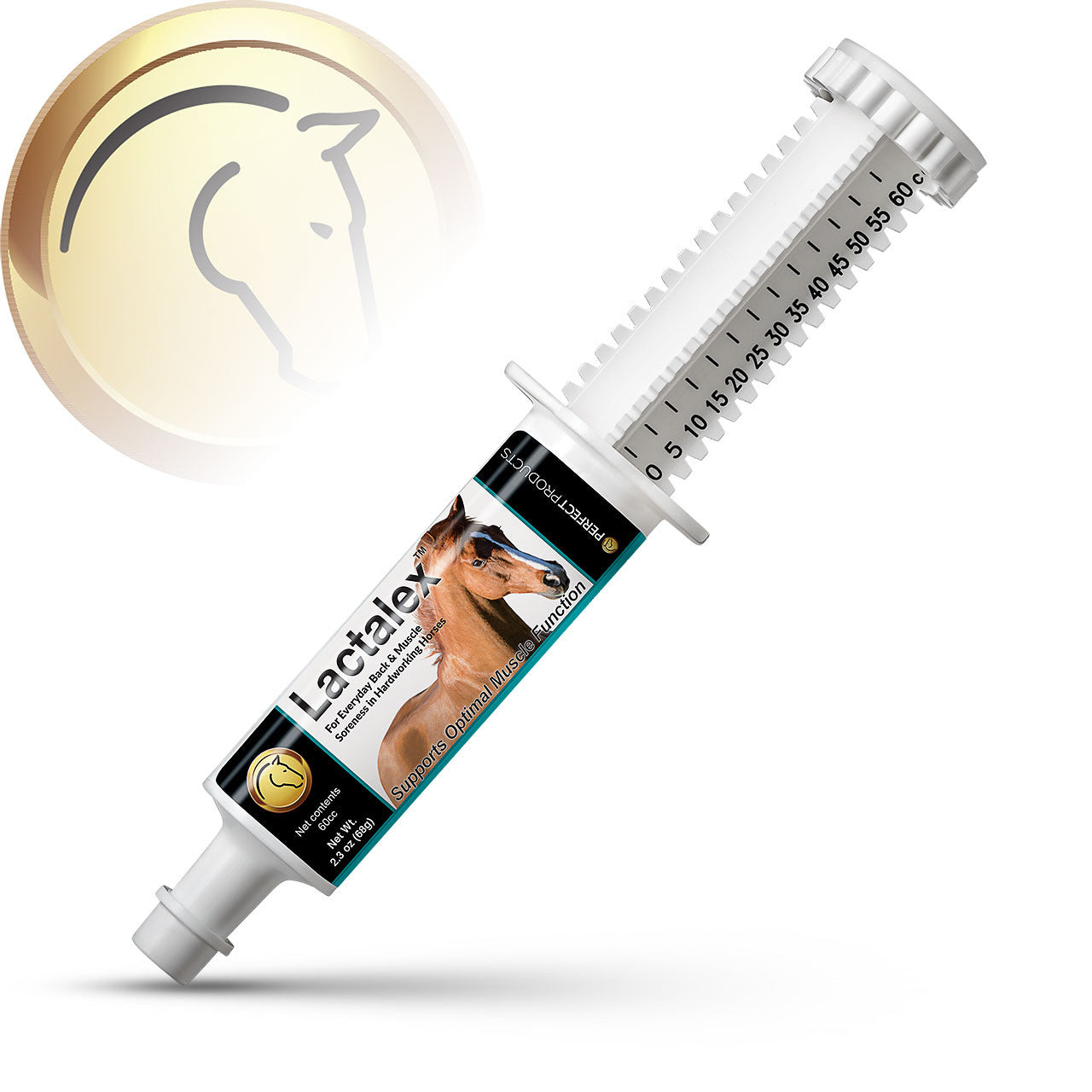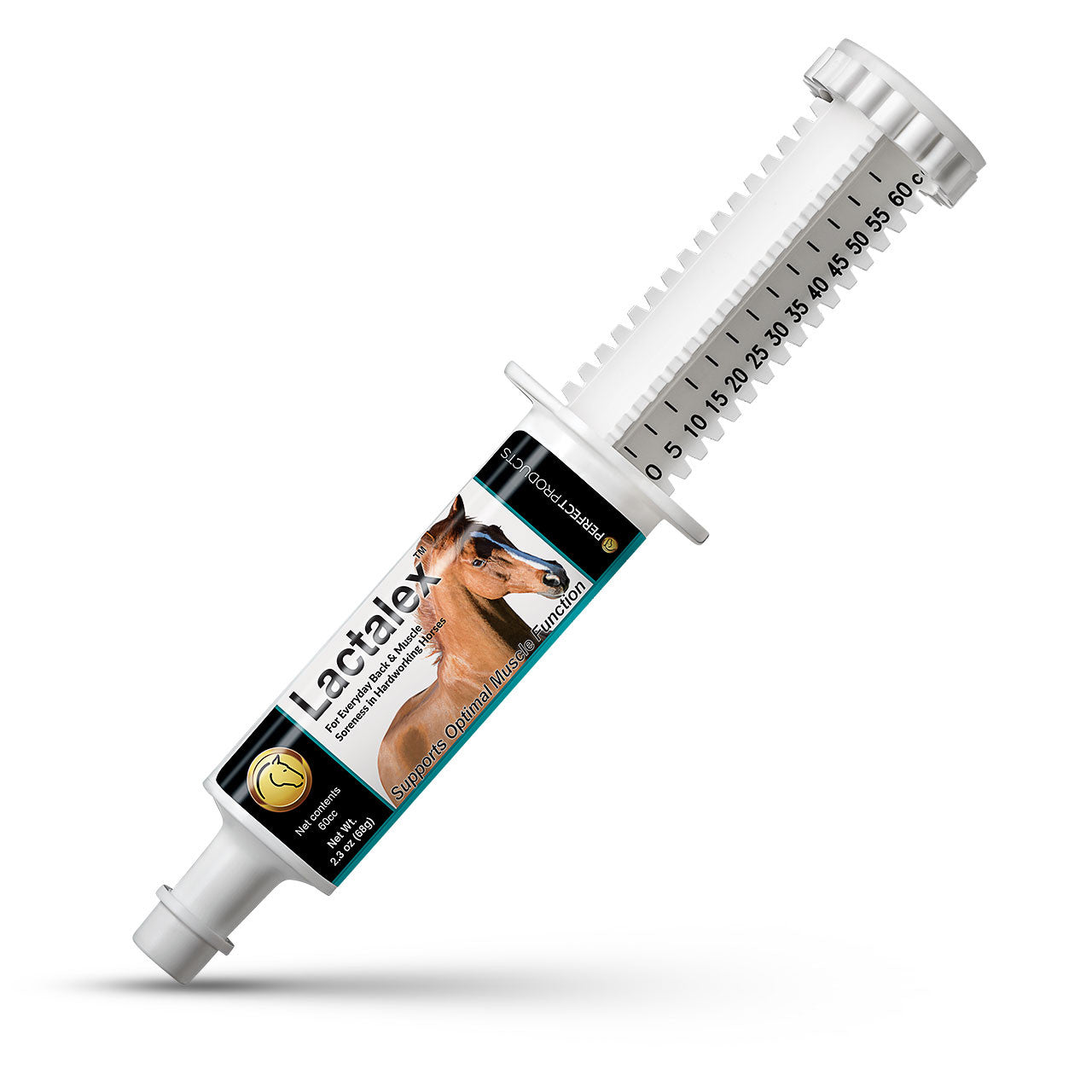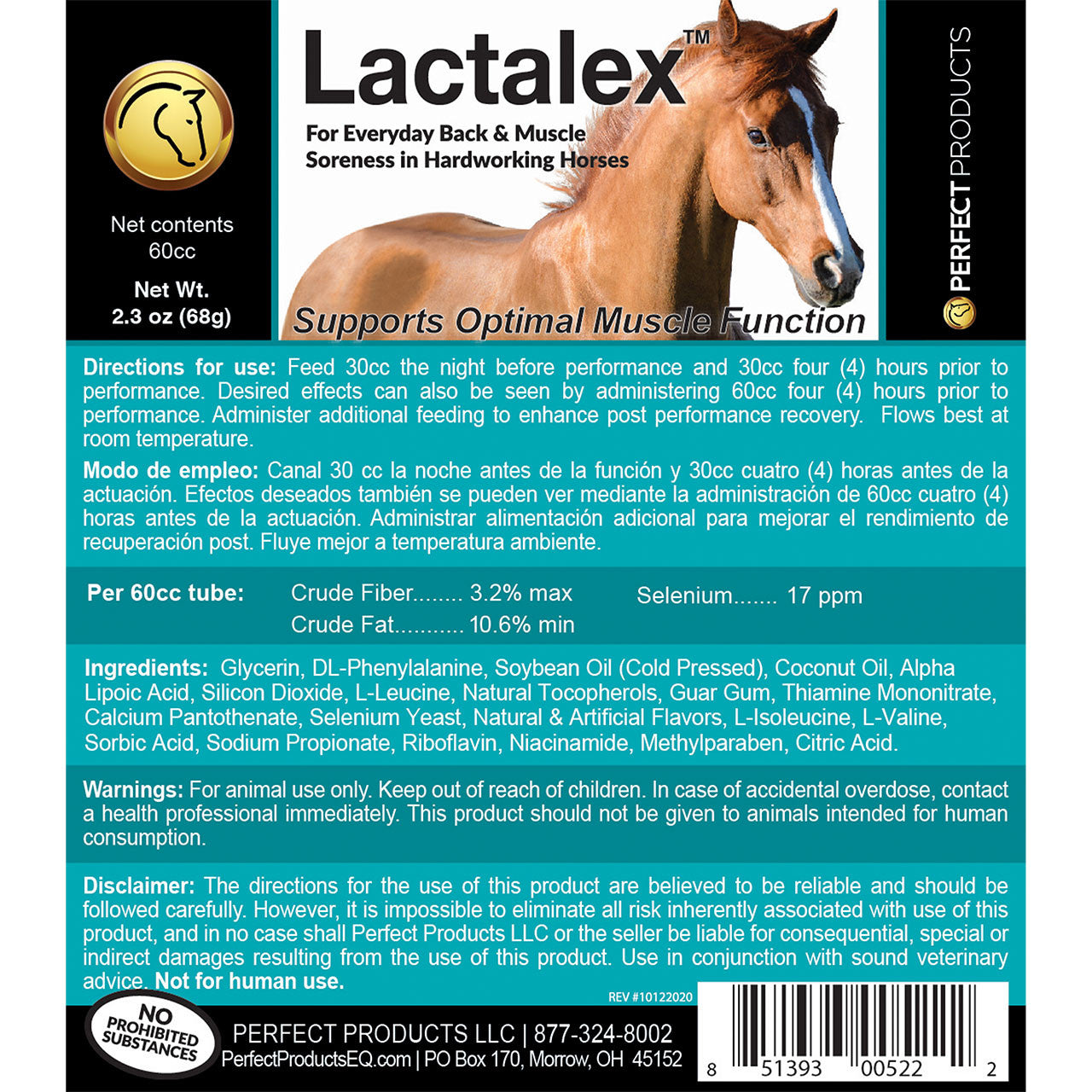 Lactalex™ Pre-Event Muscle Function & Recovery Paste
Sale price
$25.99
Regular price
Lactalex™ helps your horse's muscles work harder for longer and recover quickly with the industry's highest concentration of active ingredients.
Helps your horse's muscles

 

work harder for longer, with

 

quicker post-exercise recovery.
Created for high level equine athletes who often battle

 

exercise-induced back and muscle soreness.
Provides what every muscle needs for

 

pre-event support

 

and

 

post-performance recovery

 

in one formula.
Supplies the industry's

 

highest level of concentrated active ingredients

 

for powerful results.
The

 

only

 

complete muscle support formula available in both a

 

daily powder and targeted pre-event paste.
Contains no prohibited substances.
Directions for use: Feed 30cc (1/2 tube) the night before performance and 30cc (1/2 tube) 4 hours prior to performance. Desired effects can also be seen by administering 60cc (1 tube) 4 hours prior to performance. Administer additional feeding to enhance post performance recovery. Flows best at room temperature.
Active Ingredients: DL-Phenylalanine, Alpha Lipoic Acid, L-Leucine, Thiamine Mononitrate, Selenium Yeast, L-Isoleucine, L-Valine, Riboflavin, Niacinamide.