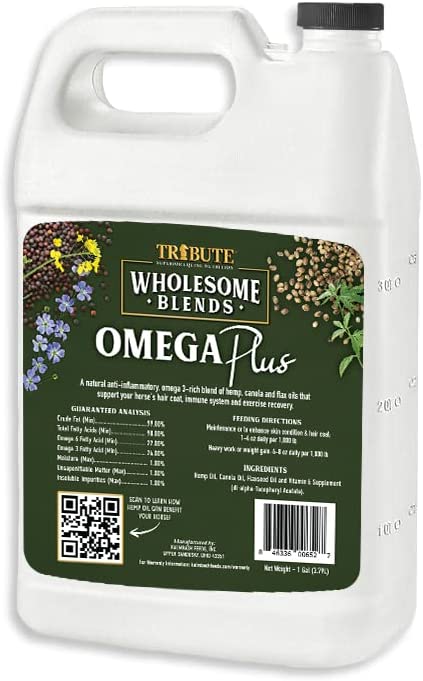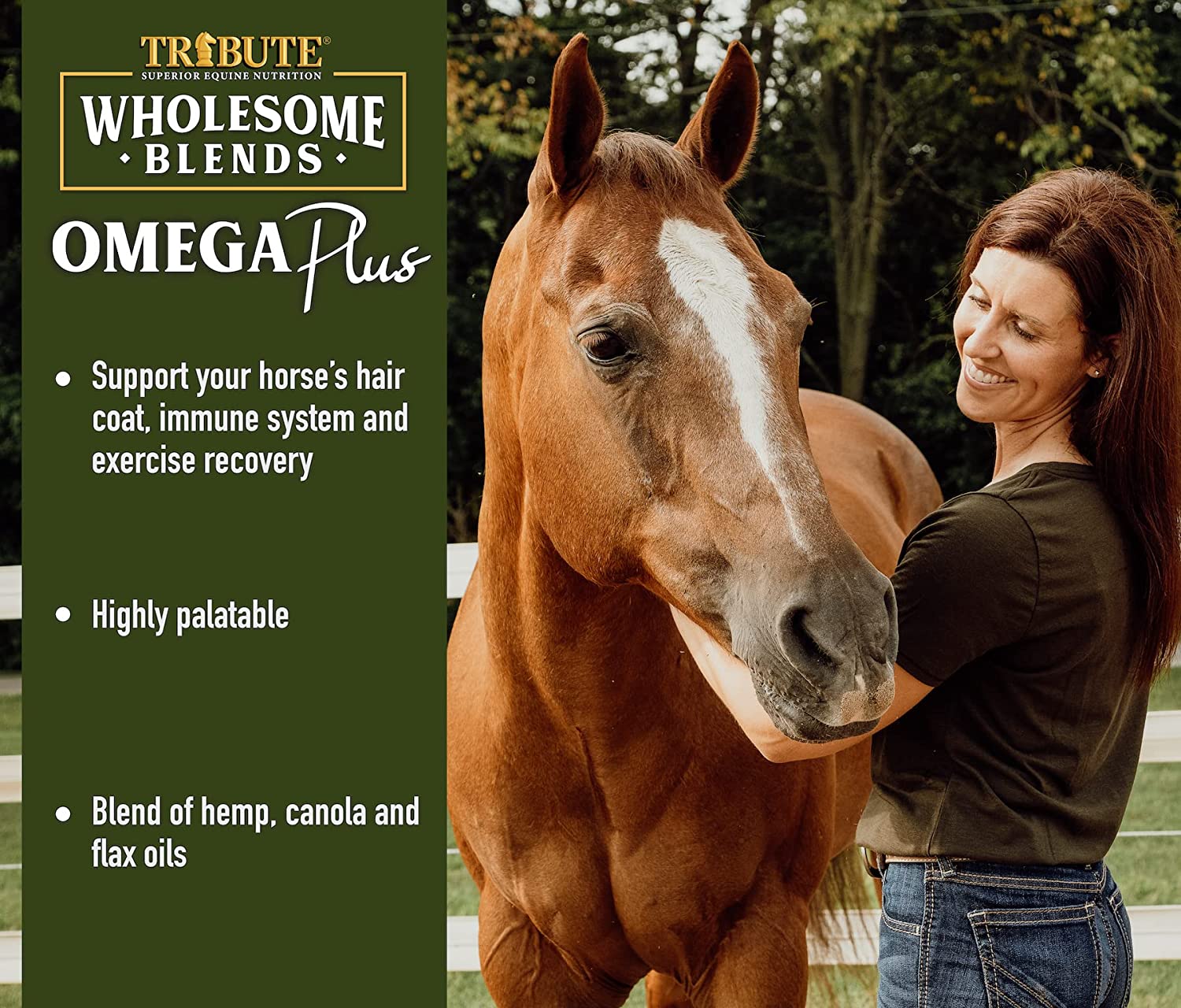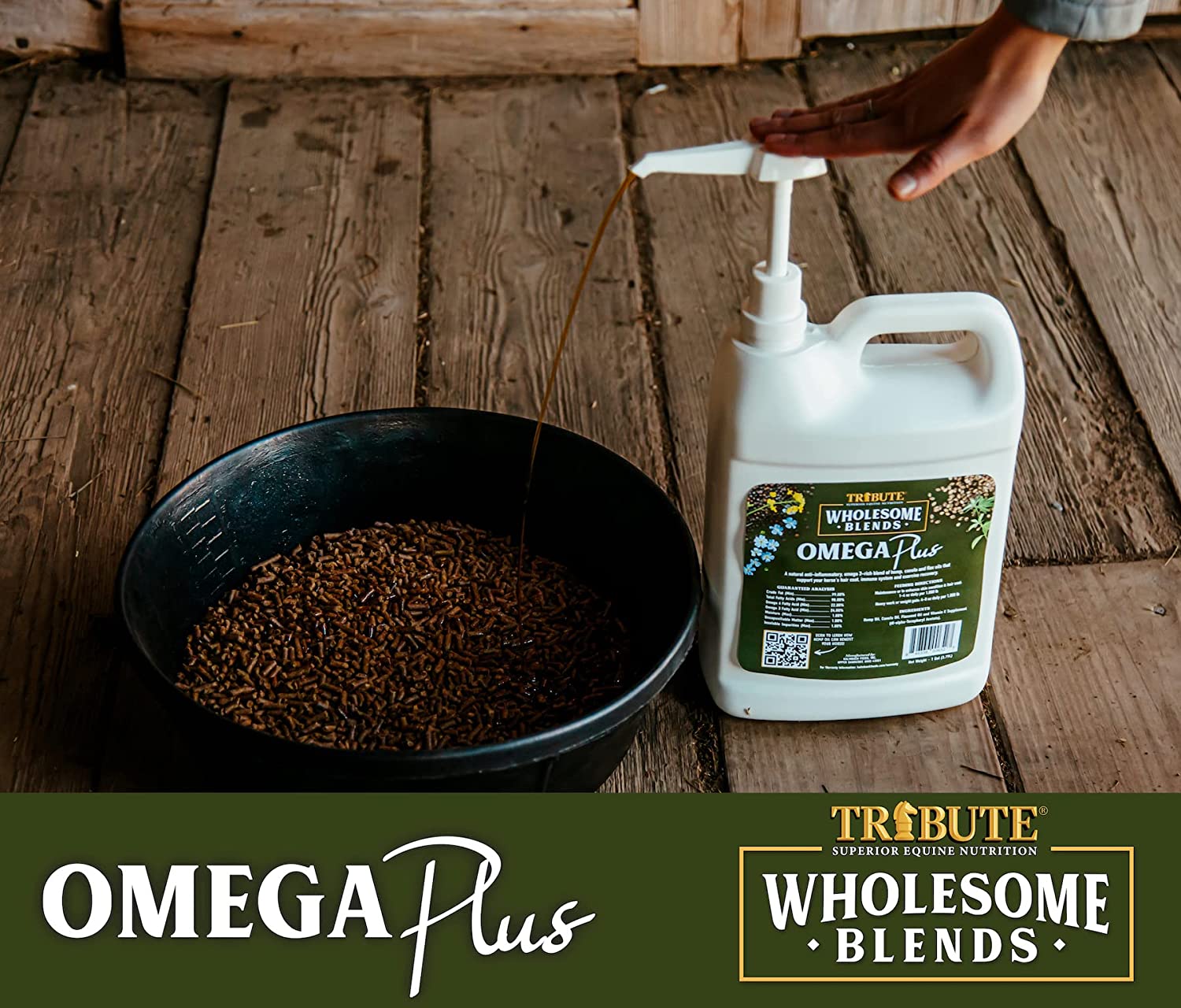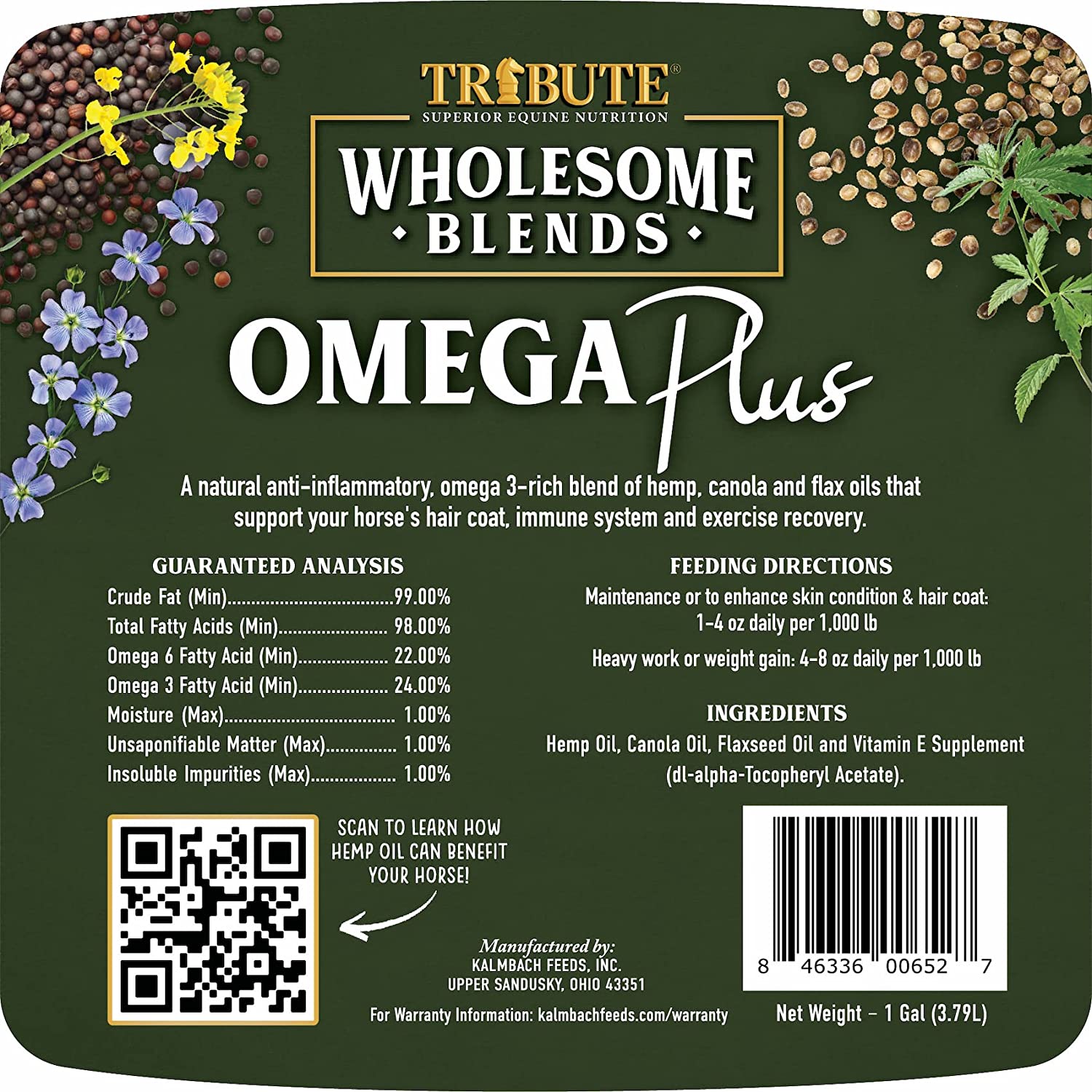 NEW! Wholesome Blends™ Omega Plus
Sale price
$0.00
Regular price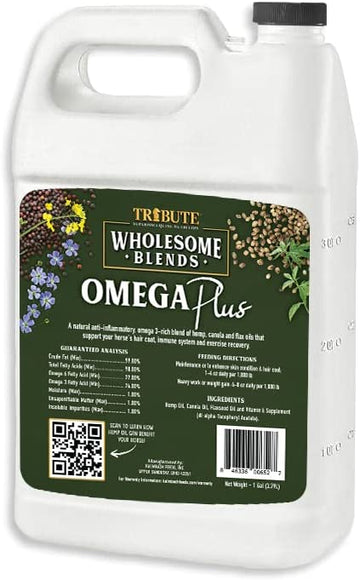 NEW! Wholesome Blends™ Omega Plus
Sale price
$0.00
Regular price
A natural anti-inflammatory, omega 3-rich blend of hemp, canola and flax oils that supports hair coat, body condition, immune health and exercise recovery.
Product Details
Hemp oil provides a unique omega 6, gamma linoleic acid, which is a natural anti-inflammatory
This blend is high in omega 3's to support natural anti-inflammatory pathways
Supports the immune system, reduced allergic inflammation, improved heart & respiratory function, and exercise recovery
Promotes a healthier, shinier hair coat and weight gain
additional information
Omega Plus contains food grade hemp oil, which is certified to be THC-free. Some equine associations prohibit usage of CBD and their metabolites. Hemp oil can contain natural CBD. We recommend fully understanding an organization's regulations before use.
feeding instructions
For maintenance or to enhance skin condition & hair coat: 1-4 oz daily per 1,000 lb body weight.
For weight gain or horses in heavy work: 4-8 oz daily per 1,000 lb body weight.