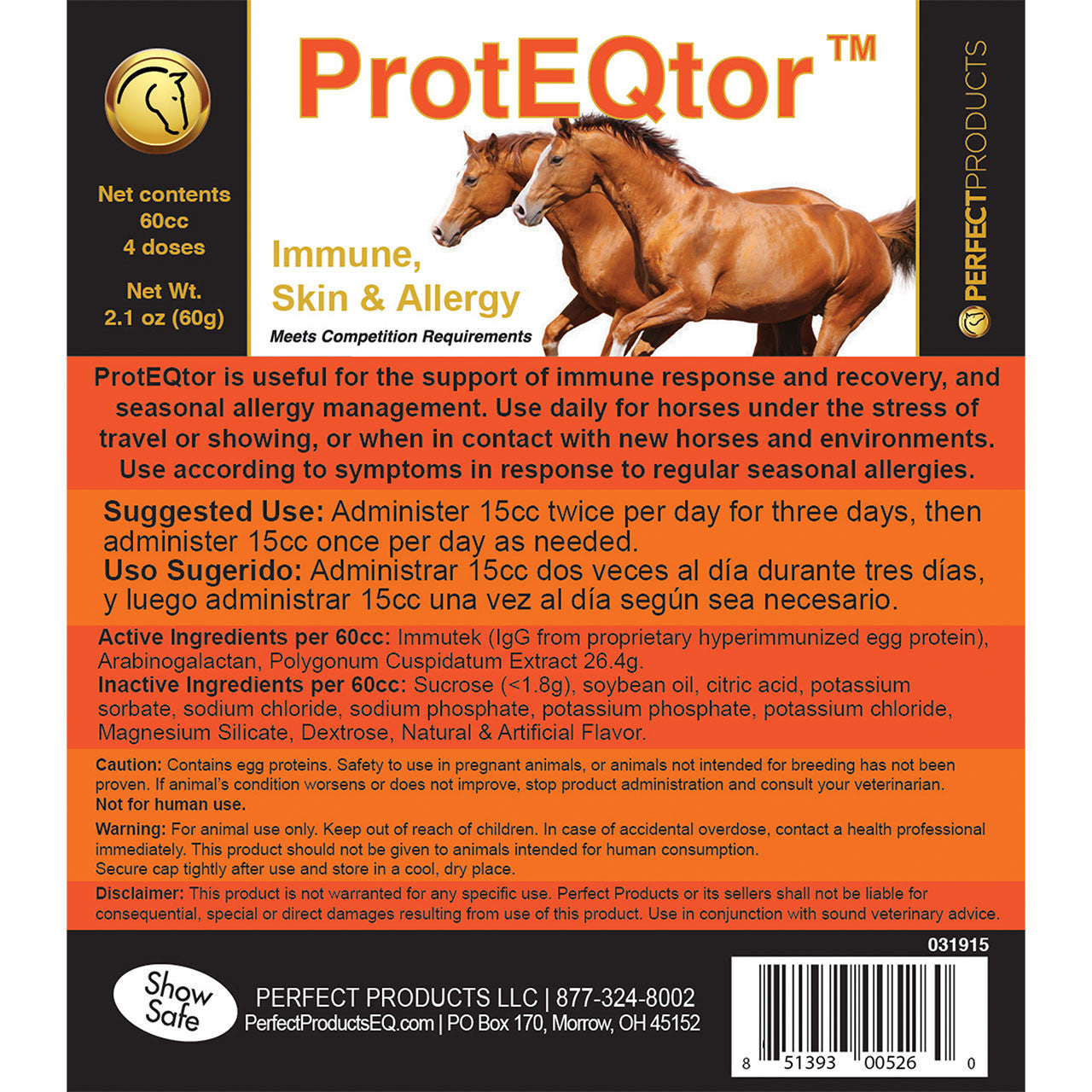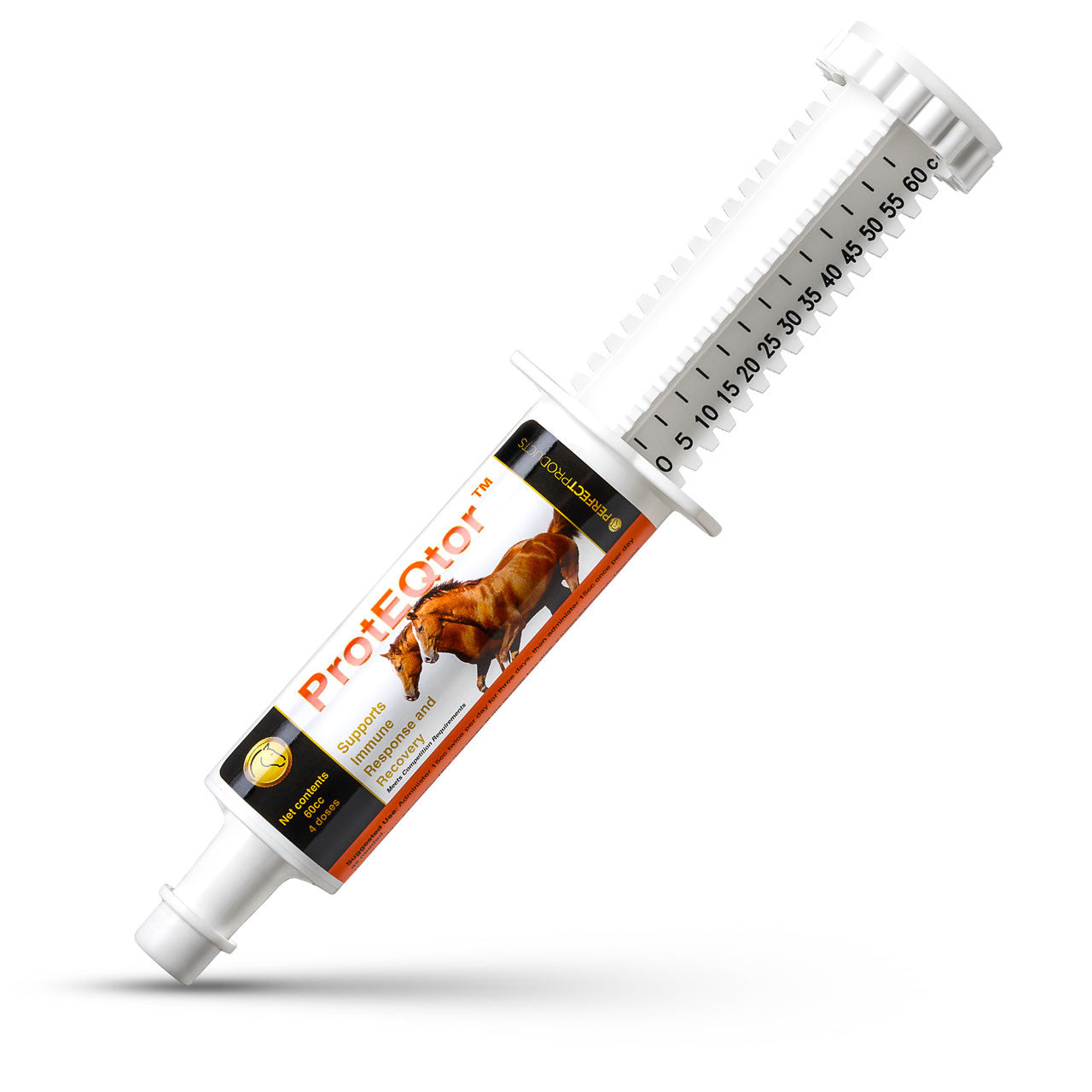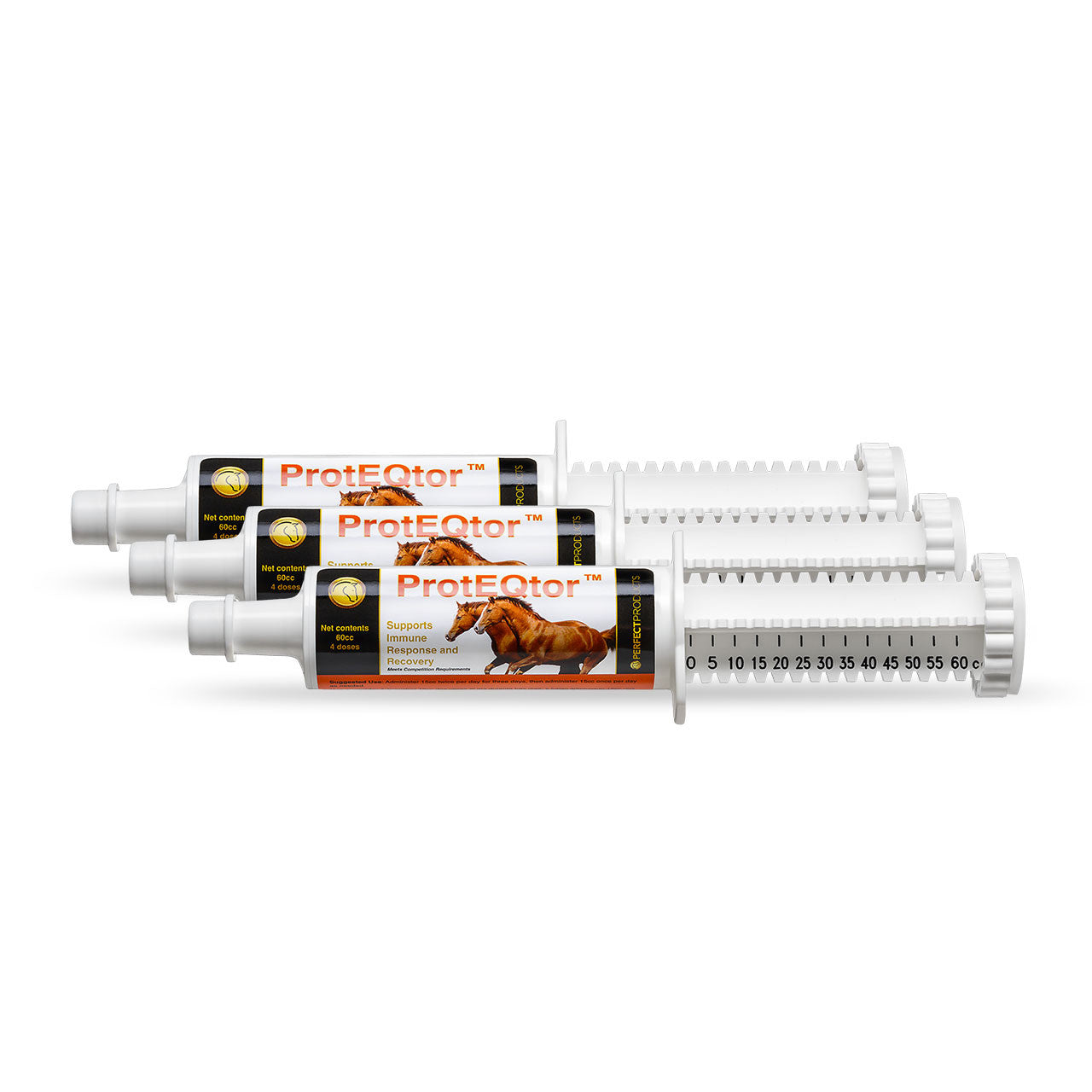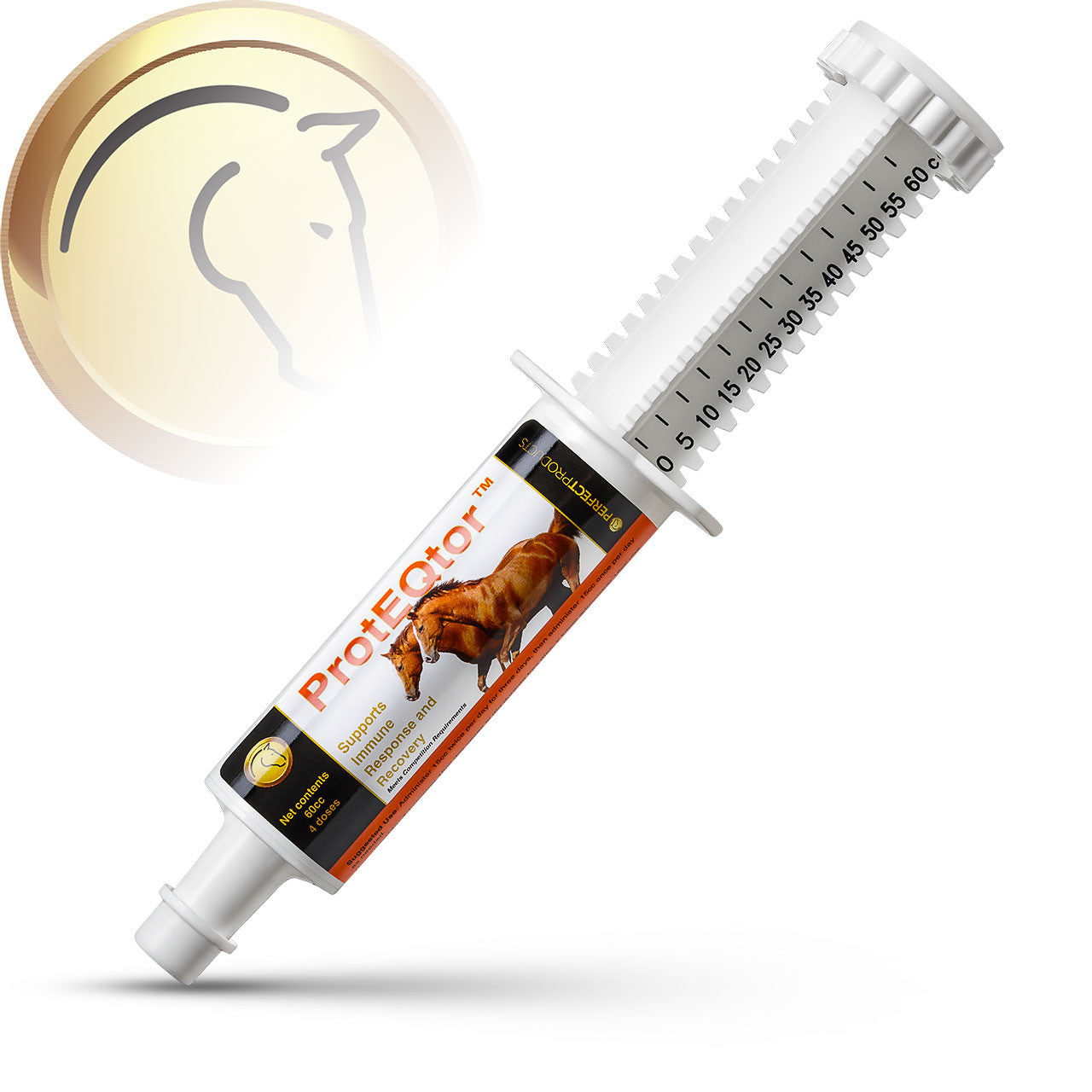 ProtEQtor™ Immune & Allergy Paste
Sale price
$24.99
Regular price
"Health insurance" for your horse. ProtEQtor™ supports your horse's natural immune function & response to regular seasonal allergies.
Supports the immune system when your horse comes in contact with new horses, such as during competition.
Use when your horse is under stress during travel.
Helps balance your horse's immune response to regular seasonal allergies.
Contains no prohibited substances.
ProtEQtor™ should be administered in anticipation of transport and stabling where immune function is most challenged. Begin ProtEQtor™ 48 hours prior to transport and continue using for as long as your horse may be exposed to normal immune challenges. Use ProtEQtor™ daily to support your horse's response to regular seasonal allergies, and daily during periods of everyday recovery.
Suggested Use: Administer 15cc twice daily for 5 days as loading dose. Reduce to 15cc once per day for maintenance.
Active Ingredients: Immutek (IgG from Proprietary Hyperimmunized Egg Protein), Arabinogalactan, Polygonum Cuspidatum Extract.