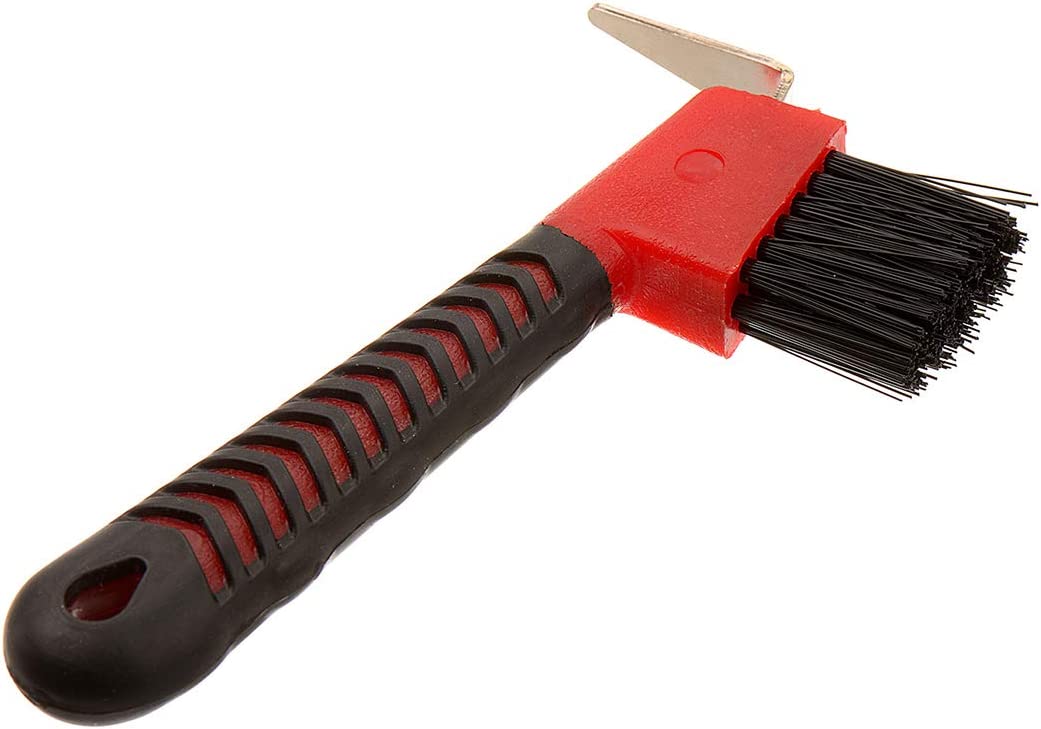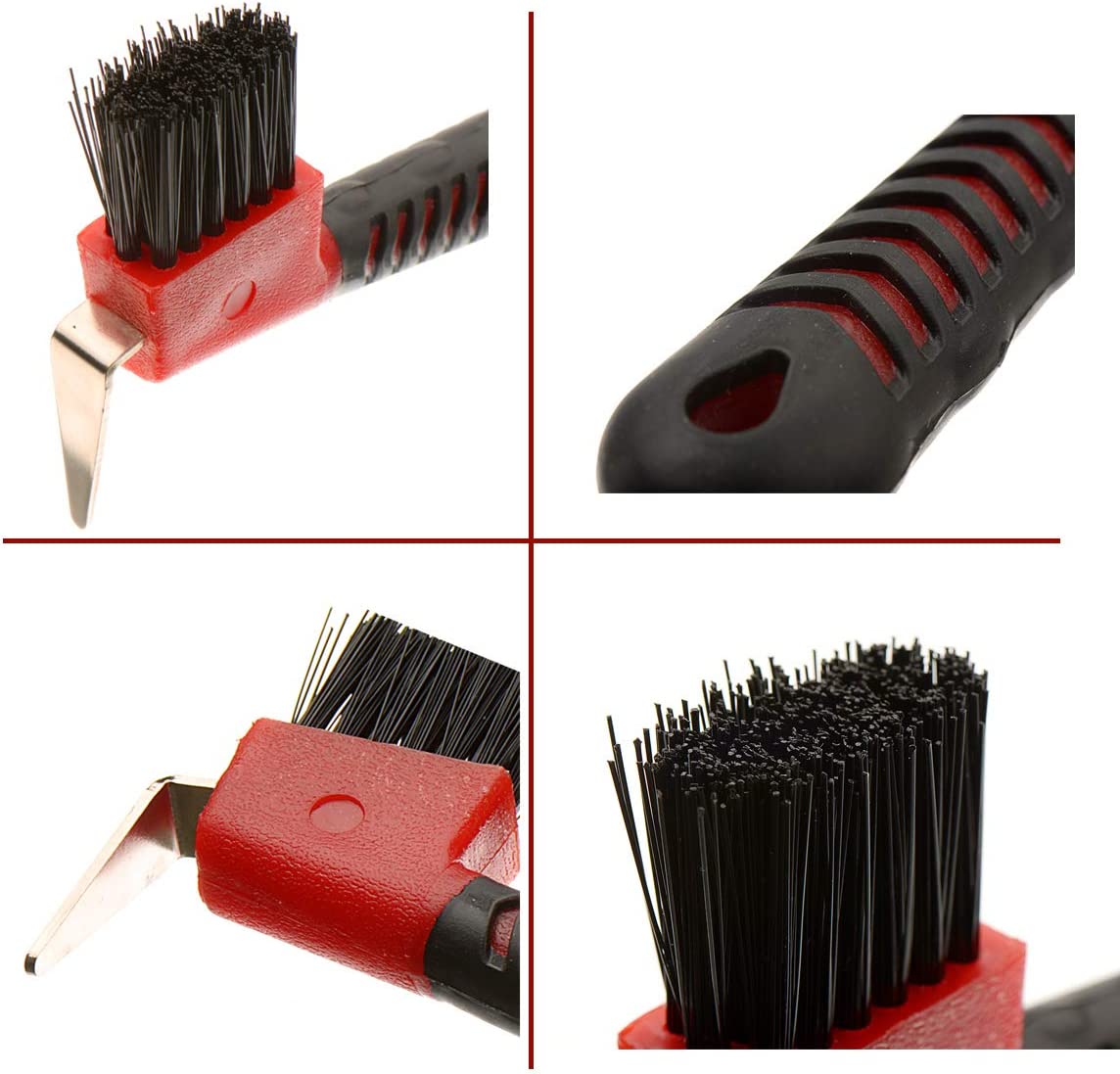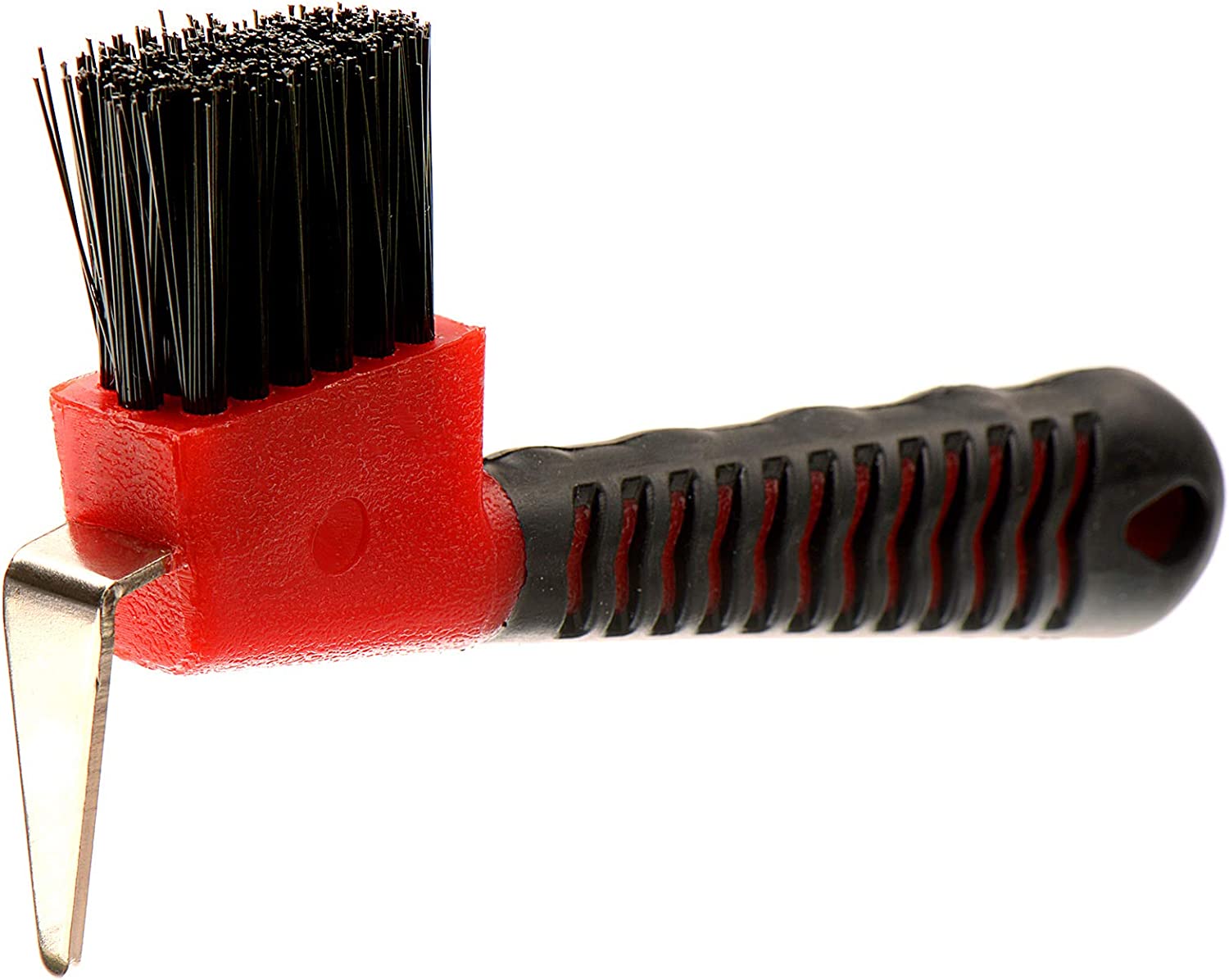 HORSE CARE:GROOMING:RED HOOF PICK/BRUSH
Sale price
$0.00
Regular price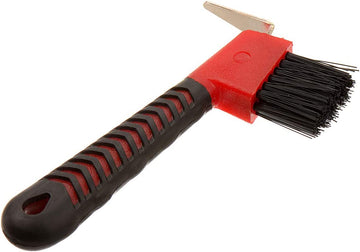 HORSE CARE:GROOMING:RED HOOF PICK/BRUSH
Sale price
$0.00
Regular price
♞【Handmade From Natural Solid Wood】 Wicoqiqi's horse hoof pick effortlessly removes dirt and mud that can get packed in your horse's hooves. Designed with a comfortable solid wood handle. The surface is polished without burrs, anti-corrosion and durable. It is a beautiful and practical horse grooming brush, suitable for all horse lovers.

♞【Thickened Hoof Hooks and Dense Bristles】 The hoof hooks of this horse brush are made of high-quality thickened stainless-steel material, durable and rust-proof. The bristles on the brush are dense enough to easily clean into cracks, and the length is just right. It is one of the essential horse grooming kits.

♞【Lightweight and Practical Design】 The durability of wood material is much higher than that of ordinary materials, and it is light and portable. The handle has holes at the end for easy hanging storage. With its ergonomic design, this horse hoof pick is easy to grip and fits comfortably in the groom's hand. Pick hooves regularly to keep them healthy and clean.

♞【Wide Range of Uses】 This horse brush has many other cleaning around the home or stable. It can be used to remove mud from horse and goat hooves, as well as to clean work boots or shoes with mud.

♞【Quality Assurance】 Upgraded horse grooming brush, more concise, more beautiful and practical. If you are not satisfied with the horse grooming supplies, please contact our caring horse lover team to help you, we will reply you within 24 hours with unconditional replacement or refund.