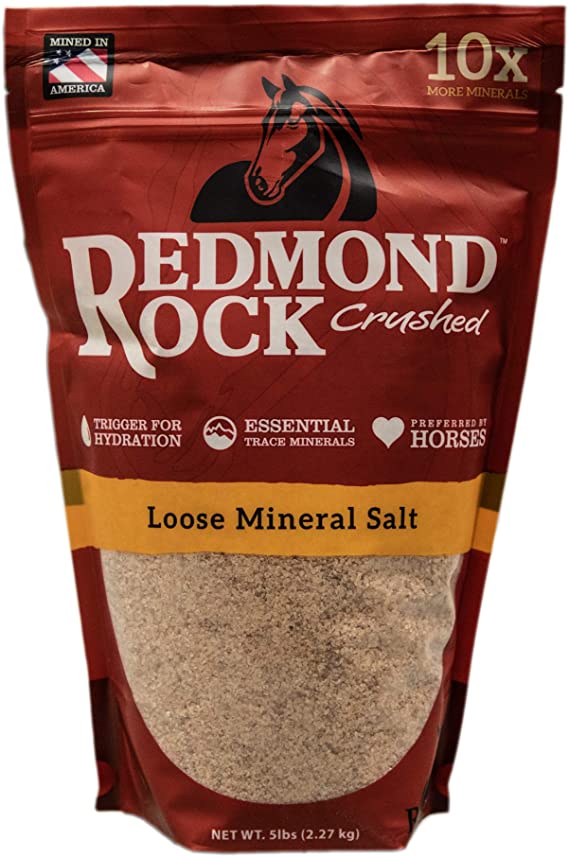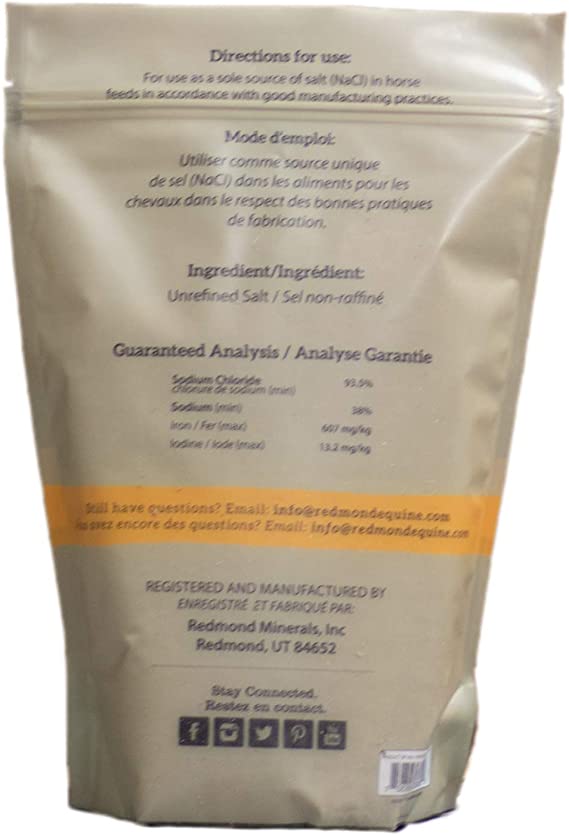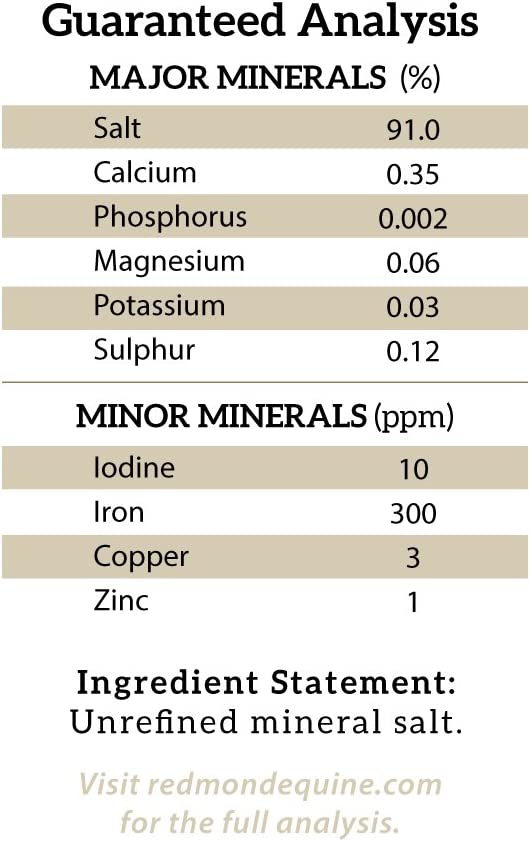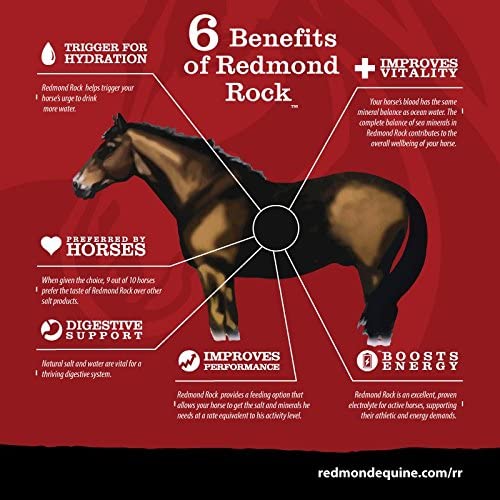 HORSE CARE:SALTS AND MINERALS:REDMOND ROCK 7 lbs
Sale price
$0.00
Regular price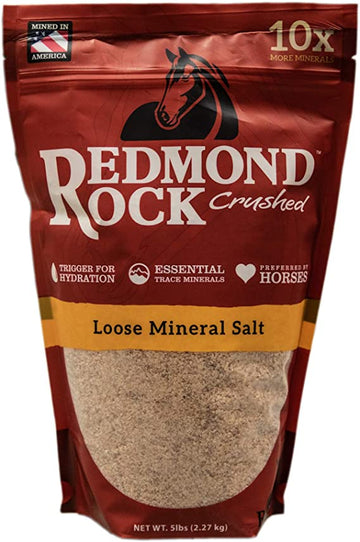 HORSE CARE:SALTS AND MINERALS:REDMOND ROCK 7 lbs
Sale price
$0.00
Regular price
HOW DOES IT WORK?: Equine health issues often begin with mineral deficiencies and dehydration. Redmond Rock is a perfect hydration trigger and provides the minerals and elements your horse needs to stay healthy. Redmond Rock Crushed makes it easy to vary the amount of salt and minerals your horse receives based on diet and activity levels.

NATURE'S ESSENTIAL MINERALS: Redmond Rock Crushed brand natural equine minerals provide a perfect blend of essential trace minerals and electrolytes your horse needs to live a more healthy, balanced life. It contains no fillers, no grains, no sweeteners and no artificial colors or flavors.

CREATED BY NATURE - Redmond Rock Crushed is a natural mineral sea salt harvested from deep within the earth in southern Utah. Redmond Rock contains more than 60 trace minerals

INSTRUCTIONS FOR USE: Add to your feed or provide free choice. Provide fresh water at all times.

HOW LONG DOES ONE POUCH LAST?: If your horse has an average level of activity, the recommended 2 ounce per day feeding rate means one 5lb pouch would last about 6 weeks.