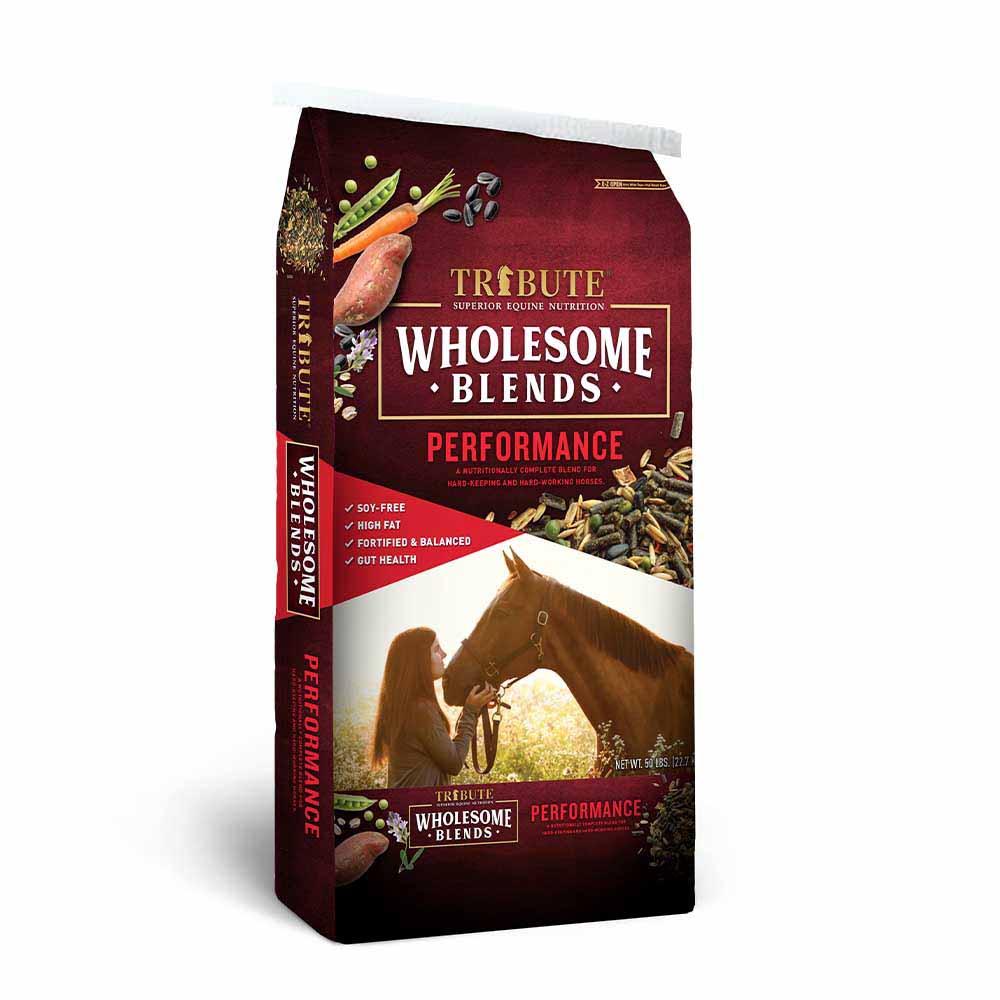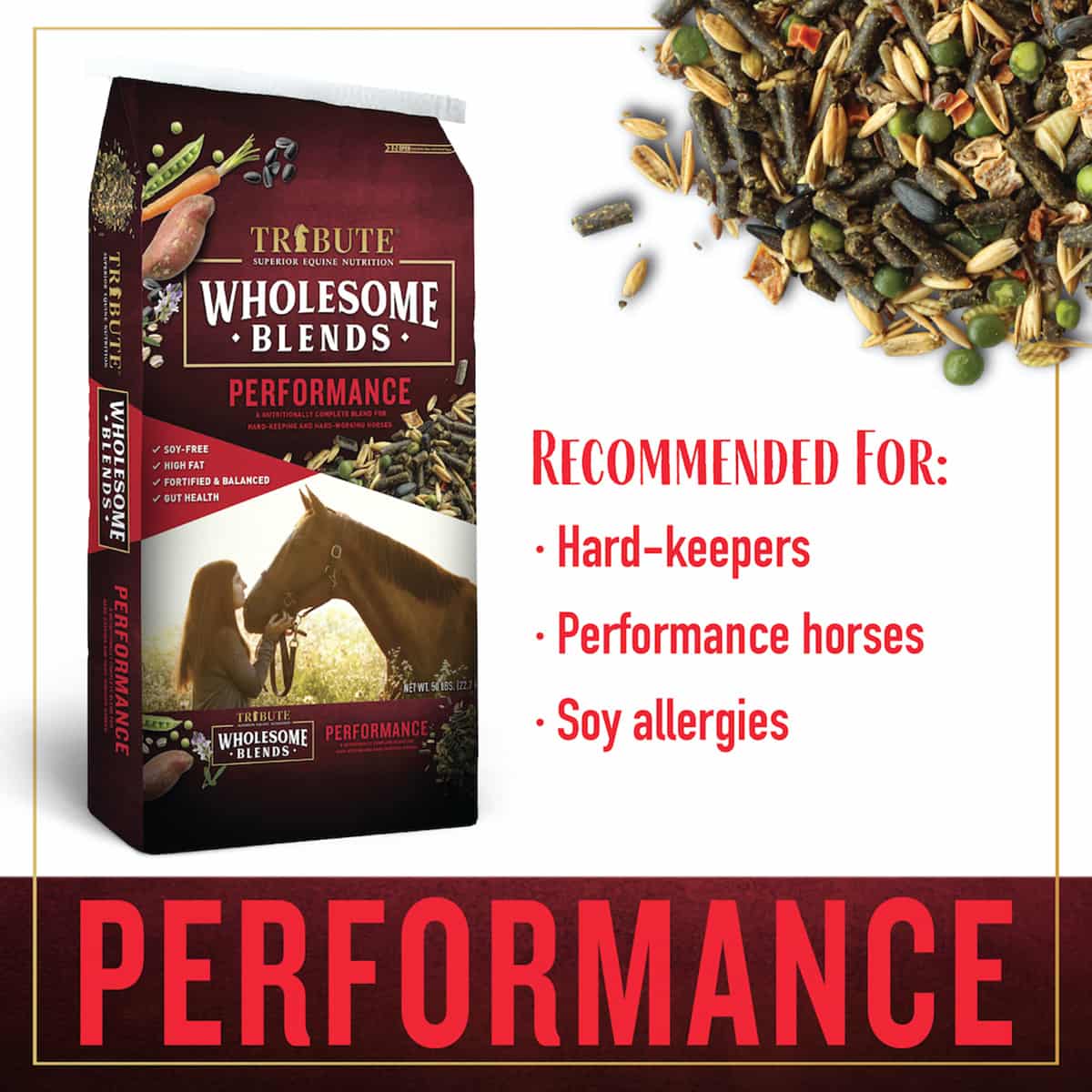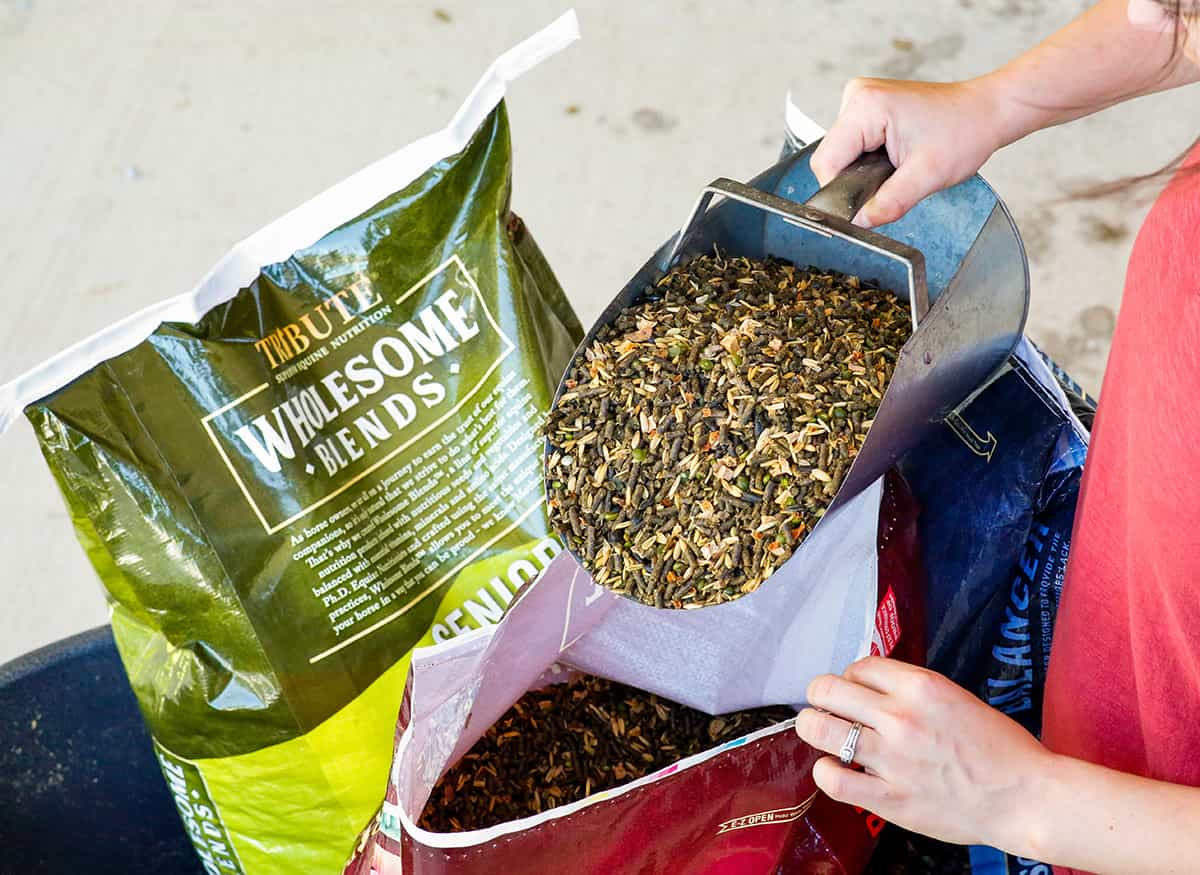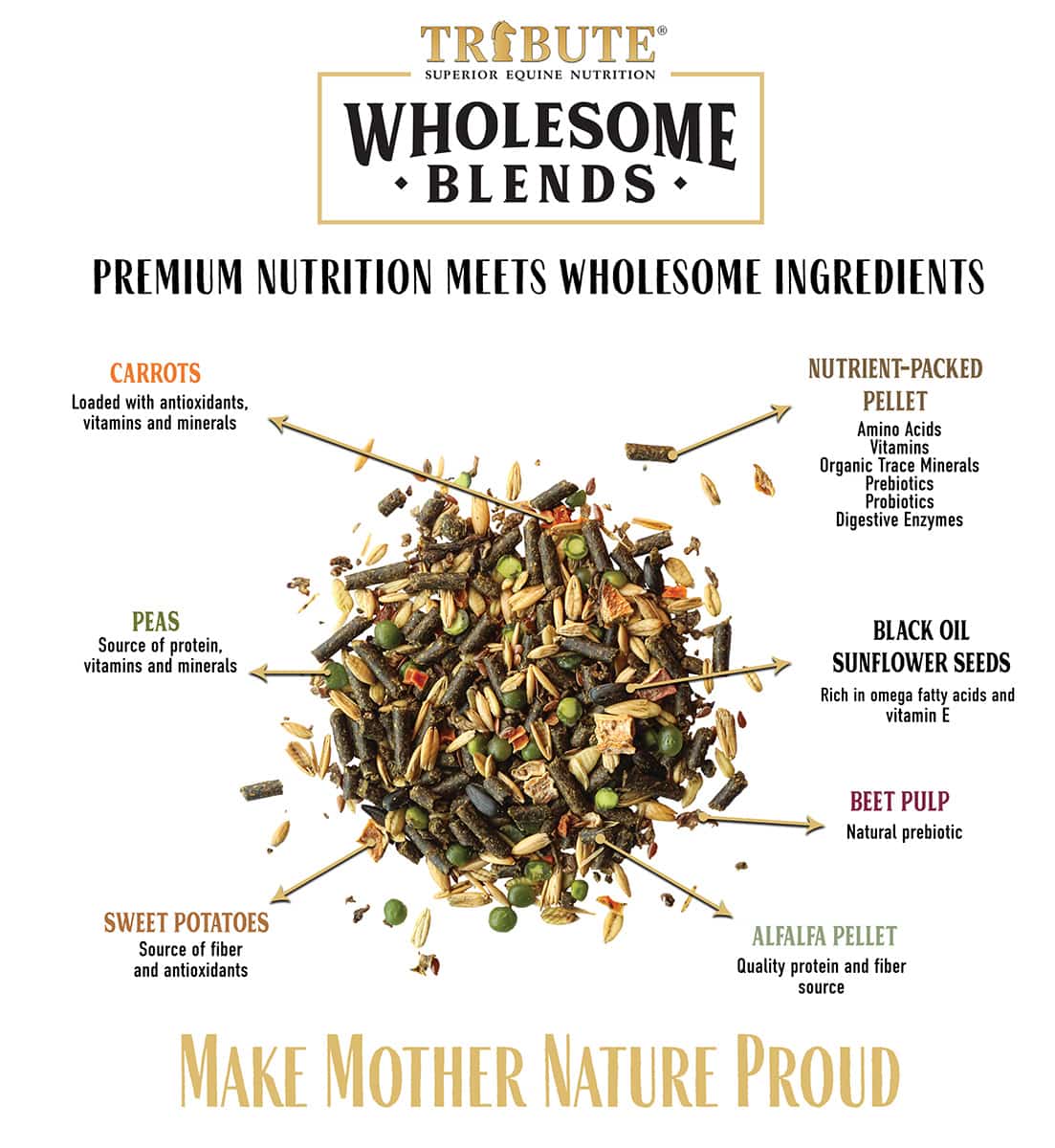 Wholesome Blends™ Performance
Sale price
$0.00
Regular price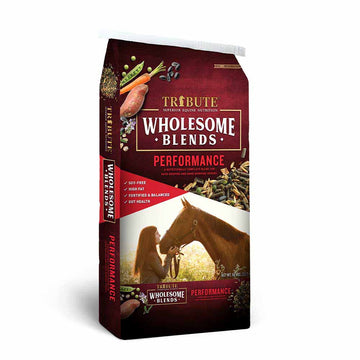 Wholesome Blends™ Performance
Sale price
$0.00
Regular price
This soy-free feed is high in fat and calories, helping the most active horses excel and thrive. Wholesome Blends™ Performance allows you to meet the unique needs of your horse in a way that you can be proud - we know Mother Nature is!
Product Details
100% soy-free
Infused with nutritious seeds and vegetables
Fortified & balanced with essential vitamins, minerals and amino acids
Supports gut health with probiotics and whole ingredients, like beet pulp and sweet potatoes
High fat
feeding instructions
Use our Feeding Rate Calculator to determine the proper feeding rate for your horse based on life stage, work level and body weight.